GBREPC Kick-Off Event in 1 Week
Date:
Wednesday, September 14, 2022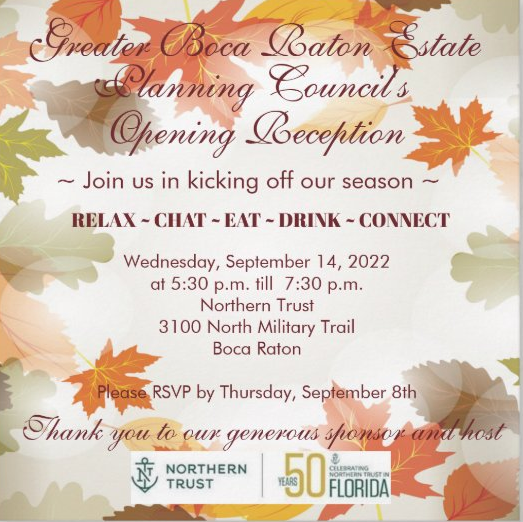 As we embark on another exciting season for the Greater Boca Raton Estate Planning Council, we encourage you to bring colleagues and friends that would be eligible for membership to our Council. Our diversity of practices and disciplines is what makes our chapter so valuable, and we are excited to continue expanding our membership this upcoming year. You can find our Membership Applications on our website at https://www.bocaratonepc.org/.
Our Board looks forward to seeing everyone on September 14!
All the best,
Josh Goldglantz, President